Caring for God's creation
is one of the important core beliefs at Oxford Terrace Baptist Church.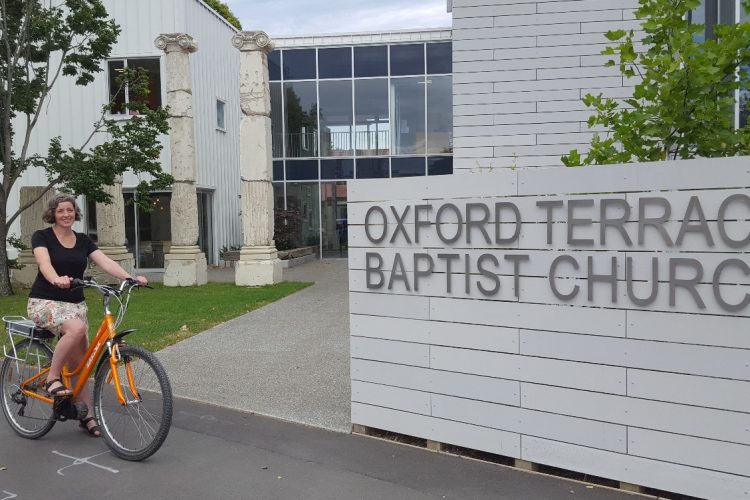 We believe God wants us to be caretakers of the earth and help all of God's creatures and habitats to flourish on this planet. The church has a huge missional opportunity to live low-carbon, eco-friendly lifestyles. Our world is desperately looking for spiritual wisdom and practical solutions to the destructive effects our lifestyles are having on the planet. The Bible has a lot to say about our role in caring for God's creation, and Jesus has a lot to say about low levels of consumption. He models a strong community living ethic, and encourages radical sharing of possessions, all of which goes a long way to lowering the amount of stuff that needs to be mined, processed, packaged & transported, emitting carbon all the way along the supply chain. He also models active transport. There are several ways OTBC is engaging with the current trends of over-consumption of the Earth's resources and the negative effects of human activity on our ecosystems.
Bike Ministry - Aranui Bike Fix Up
Transport is the biggest cause of personal emissions in New Zealand and the easiest to change. Using a bike keeps you healthy, saves you money, is usually faster, and is really fun, particularly when compared to being stuck in a queue of cars. Oxford Terrace is partnering with Breezes Road Baptist to run the Aranui Bike Fixup which fixes bikes for free and donates restored bikes to those who can't afford them. In a typical year we repair 200 bikes and give away 300 which makes a huge difference to the number of people biking in the city.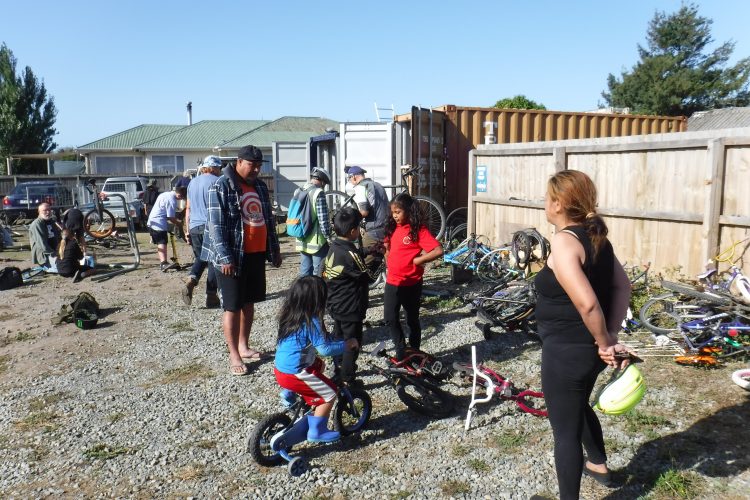 Solar
120 solar panels installed on top of the Church Auditorium produces up to 50kw shared by the whole site. There are future plans to add more panels to Stage Two.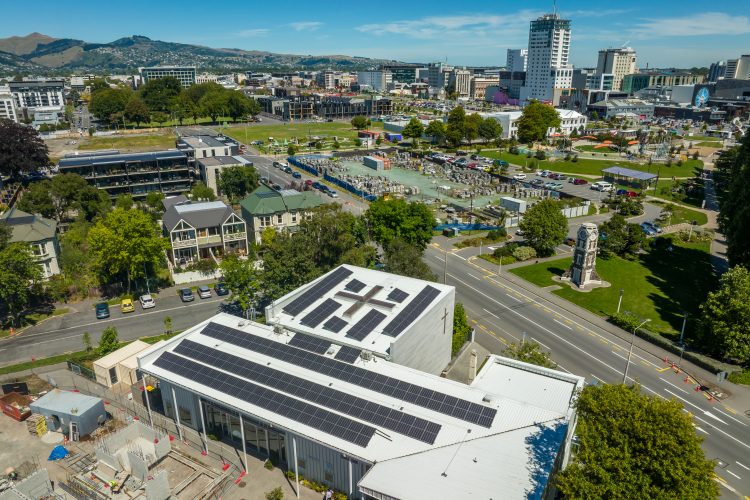 Christchurch Bike Library
Also partnering with Breezes Road Baptist, OTBC has enabled two covered car trailers to be set up with 20 bikes that community groups can loan to take groups out biking. This is a fantastic way to teach cycling skills, get people out enjoying God's creation, and encourage more people to take up sustainable transport.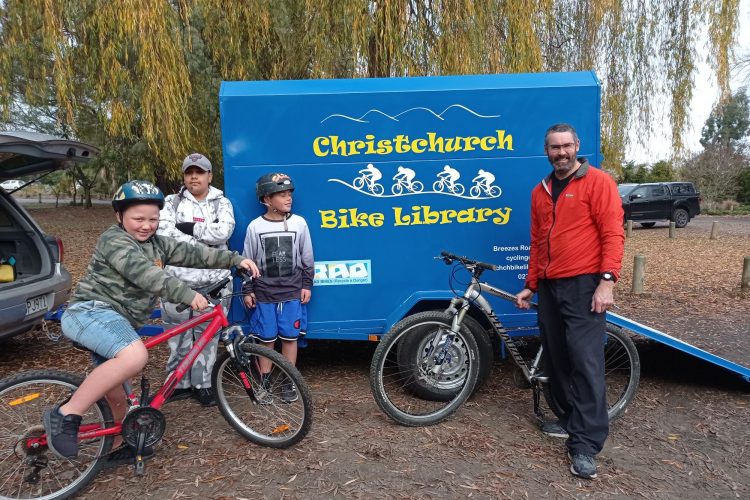 E-Bikes
The minor downsides of biking are that you can sweat, and journeys over 10km can take a little longer by bike. Members of OTBC have personally purchased ten e-bikes. Two are based at OTBC for use by staff who work in the various offices on the OTBC site. Others have been loaned long term to Baptist church leaders, so they can model a positive lifestyle change to their congregations. Pastors can now bike across the other side of town (> 15 km) to do a pastoral visit or attend a meeting with no parking hassles and arrive in record time without a drop of sweat, meaning they can cycle in normal work clothes, and don't look unprofessional when arriving.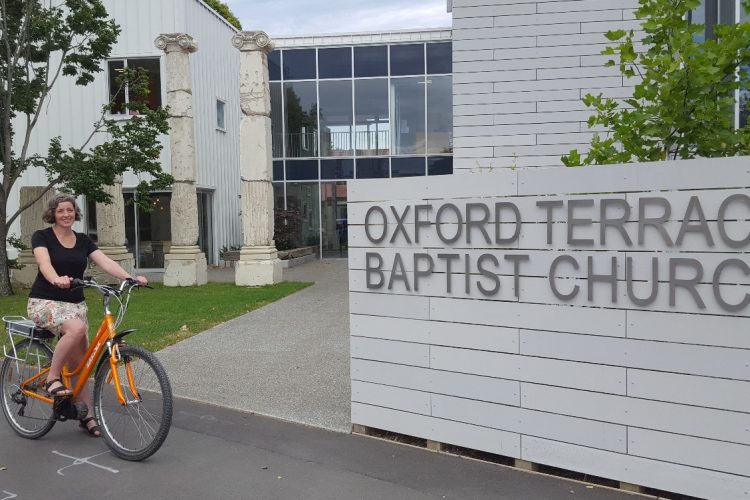 Bike trailer workshops
Another problem people have with bikes is carrying things like shopping or surfboards or dogs or kids or gardening supplies. OTBC hosts an annual workshop as part of the Biketober festival of cycling, where people can make a low cost wooden framed trailer of any size to carry their stuff, meaning the car gets left at home more often. Its also really good for those who don't have a driver's licence e.g. a young person running a lawn mowing business.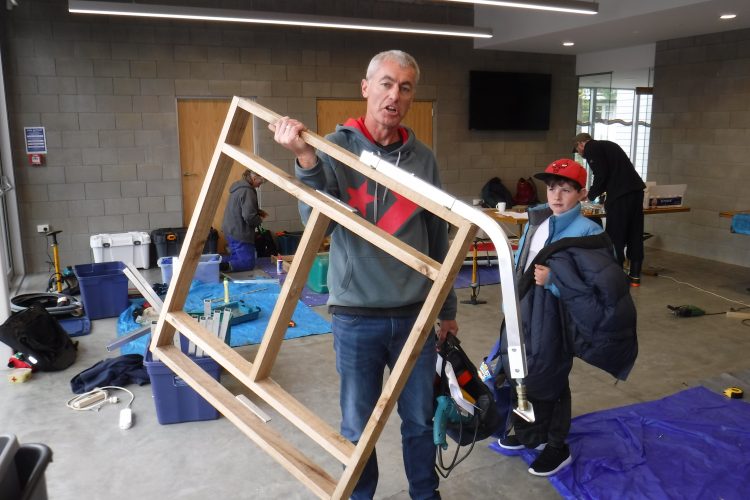 Food
Several OTBC member also coordinate the local community garden at Chesterfields Park, growing local organic fruit and veges that can be shared around the neighbourhood.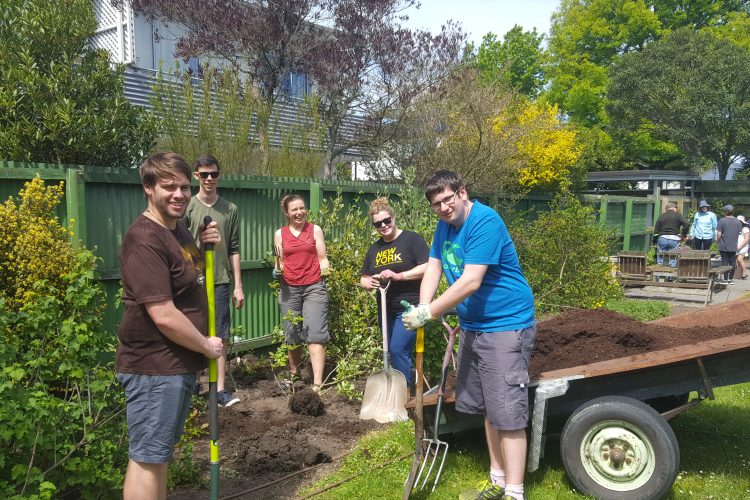 OTBC building
The worship space at OTBC also opens directly onto an enclosed garden, allowing worship activities to easily spill outdoors.
To reduce energy use, the walls are insulated above code, and cooling and ventilation is primary natural, with all spaces having open-able windows. The complex makes use of the high ceiling in the auditorium – high-level windows creating a chimney effect that expels hot air in summer. Exposed concrete floors placed in relation to windows create thermal mass that evens out internal temperature fluctuations and reduces the need for artificial heating. Materials have been chosen both to minimize the need for finishing layers and coatings – that is, most surfaces are 'raw' – and to minimize maintenance.