Stage One
Stage One was completed in December 2017. The ground floor includes Church offices, Meeting rooms, Kitchen, Hall, Baptismal Nook, Auditorium, Chapel, Nurture Room and Cafe. On the first- floor there are offices for lease to WorldVision, Workplace Support & VisionWest.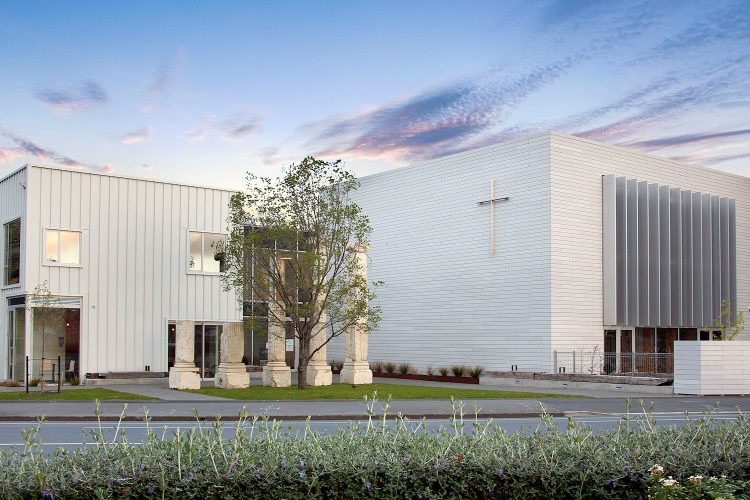 THE ORIGINAL VISION.
Ten years ago in 2010-11 there were a series of terrible earthquakes in Canterbury. The central city of Christchurch in particular was severely impacted. The Oxford Terrace Baptist Church was left with an insurance payout and a mess of rubble. The church eventually undertook a careful vision clarification exercise, one that led us to discernment of our reason for being, summed up in three words:
• People (those who are here now, and those who are yet to arrive);
• Location (central city Christchurch and beyond);
• Renewal (we have historic strengths to be rediscovered, and we are open to the work of the Holy Spirit).
A MODERN DAY MONASTERY.
This vision clarity allowed us to settle our 'brief' with much more certainty as we engaged with our architect. We wanted to create an oasis in the centre of the city, a multi-use complex where the various uses all 'banged into one another'. We wanted to create a space where people were working, worshipping and living.
The building has been awarded multiple awards to find out more click links below.
Our building tenants: